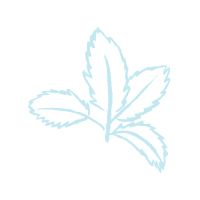 Wintergreen, marjoram, spruce, helichrysum, clove and peppermint. Refreshing, clarifying and vitalizing, this blend is intended to comfort, revitalize and invigorate fatigued muscles and nerves, to help you get on with your active life. *
Affirmation: Clarifying and revitalizing energy is ever present in my life. I am experiencing vibrant health and well-being.
Volume Discounts Available!
Click on product for pricing details
WARNING: For external use only. Do not apply to broken or irritated skin. If skin sensitivity occurs, discontinue use. If you suffer from any medical condition, including pregnancy, seek professional advice before use. Keep out of the reach of children. Keep away from eyes. May cause irritation to sensitive skin.
DISCLAIMER
* These statements have not been evaluated by the FDA. These products are not intended to diagnose, treat, cure or prevent any disease.